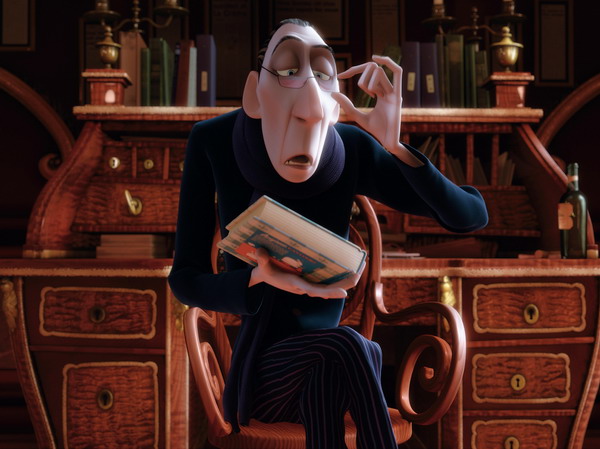 Technical Director Ziah Fogel has been working at Pixar Animation Studios for seven years. This week she has come to Hyper Island to give a presentation about her workplace and their latest work "Ratatouille", for which she was the crowds supervisor. We sat down with her for a quick chat about one of the great success stories of our times.
What technical limits do you face when working at Pixar?
Well, the technical side has really gotten very far lately. It used to be that the animators would say "hey, can you do this?" and then the programmers would panic and try to come up with a way to do things. But for every movie there has been one new development – like Sulleys fur in "Monsters Inc" and the water effects on "Finding Nemo", and now we can pretty much do anything the writers want us to.
What kind of software do you use?
- We use a lot of inhouse software. For crowds we use a program we developed for the "Cars" movie. But we also use some external programs – like Maya for modeling and explosions. And for "Ratatouille" we used Massive, which was written for "Lords Of The Ring".
What are you looking for in new recruits?
- Most people that we hire have no idea of how these things are done. Sure, you can be really good at LightWave 3D or Maya but we are actually rather looking for the ability to learn. Our animators have often never even touched a computer before coming to Pixar.
There is a trend in the industry right now to have employees with a very broad palette of know-how. Pixar seems to be structured differently.
- Yes, that is true. There are generalists but most employees are specialized on a pretty specific thing. So it is setup as a pipeline with small work done at different stations. So, for instance, our animators are strictly animators – that is all they do. We say it is good to be really good at one thing and… kind of good at another, but you can't be doing everything. In the beginning it was different, then everybody was working on everything. But now, on "Ratatouille", we had maybe 3-400 people working on that.
Sebastian Suarez-Golborne